On February 22nd, I walked from my house in Northeast Los Angeles to the ocean in Venice Beach. I recorded the nearly 9 hour, 20 mile walk along highways, under bridges, and through different neighborhoods with binaural in-ear microphones. I have embarked on numerous walks of this nature and consider them as a type of musical act: the route is a score, with room for improvisation, the walk is the performance, whether solo or accompanied, and the recording is documentation.
This massive amount of audio can be approached at two scales: in full, as a document that begins with leaving my house and ends by the ocean, or framed in smaller intervals as sonic snapshots. Together, they create a portraiture of an interval of Los Angeles, experienced through my walking body, in the ongoing 'unprecedented' circumstances of early 2021. At the macro scale, it's a document of tedious, gradual change, almost to the point of homogeneity: the current of cars is relentlessly continuous and my point of view remains a fixed center point. At the micro scale it's chaotic: everything is in passing, it's a circus of moving parts at different rates and speeds.
Even when a microphone isn't powered, the diaphragm (the analog part of a microphone most similar to our eardrum), continues to vibrate in reaction to sound. It's only the conversion of this signal into an electrical current that can be turned off. We surround ourselves with microphones within our devices: phones, 'always on' speaker systems and computers. Even if these devices aren't actively powered and surveilling, they are always reacting to sound. This is in our image, as R. Murray Schafer writes: "The sense of hearing cannot be closed off at will. There are no earlids."1 Instead, we go in and out of listening through focusing our attention, whether at will or by necessity. To record continuously and without prejudice is an externalization of this experience.
These types of walks begin with robust intention and eventually unravel into a meditative act of streaming sensation. Our bodies process experience like food. We consume with our senses; the stimuli can be nourishing, poisonous, pleasurable and more. We retain memories and knowledge and are shaped by the imprints. We filter what we don't need or can't hold, through expulsion or effortless evaporation. Physically, a walk like this requires food, water and trips to the bathroom; all of which is left in the unedited, full length audio.
This type of recording, in motion and embodied, is a performance in embracing the subjectivity of audio. Traditional field recording tends to strive for objectivity, through capturing the sounds of a 'natural,' humanless world. This type of practice relies on stillness and human silence. Although visual media is culturally understood to be subject to manipulation, audio is often not held to the same standards of scrutiny. The type of microphone, placement, timing, editing and production of audio are artistic or impactful choices as much as the content itself. Audio recordings can be as subjective as a memory or as personal as a voice. To be transparent with this subjectivity is to define capacities and limits: it isn't invalidating, it's verifying.
I compare this experience with the last time I did a similar walk five years ago. In 2016, there were 46,847 unhoused people in Los Angeles County and 66,436 in 2020.2 The count for 2021, which takes place annually in January, was called off due to Covid but the estimations point to a catastrophic increase. Walking past dozens of semi-permanent encampments, these numbers were plain to see but largely invisible to my microphone. In 2016, office buildings, restaurants and small businesses were open, people were chatty, and I enjoyed taking a lunch break at a restaurant. This time, with masks, closed businesses, empty office buildings and a lunch packed from home, I barely experienced any social interaction. As I walked, I imagined what this city walk might be like with another five years of age; politically, culturally and in terms of my body's aptitude. I tried to conjure what this geographic interval was like before the layers of asphalt and concrete that define my route. I tried even harder to conceive how it will be in a time after pavement: uprooted, disintegrated and blanketed with a new layer of sediment.
Listening back to the recording, I'm surprised by how much the ocean waves sound like a natural continuation of the cars.
1The Soundscape: Our Sonic Environment and the Tuning of the World Introduction by Schafer, R. Murray
2Los Angeles Homeless Services Authority: https://www.lahsa.org/documents?id=4558-2020-greater-los-angeles-homeless-count-presentation, https://documents.lahsa.org/Planning/homelesscount/2016/factsheet/2016-HC-Results.pdf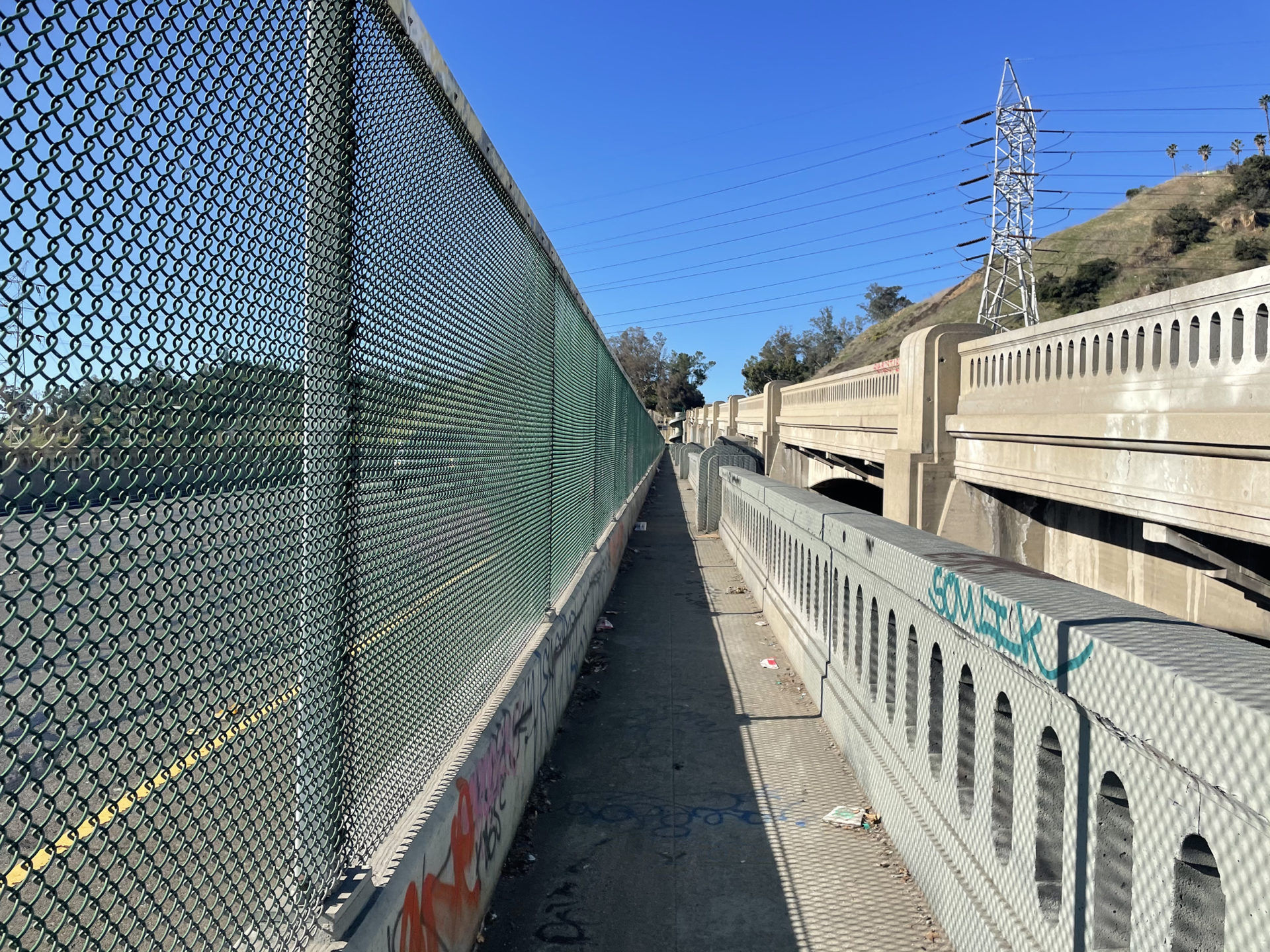 ABOUT THE CONTRIBUTOR
Celia Hollander is a Los Angeles based composer and artist working with audio, scores, performance, installation and text. Her work critically engages ways that audio and the act of listening can shape temporal perception, generate narratives, question cultural infrastructures and cultivate social connection. Her work has been performed or installed at institutions and venues including MOCA, The Getty, Skirball Cultural Art Center, Various Small Fires, Human Resources and Zebulon. Her discography includes releases on Leaving Records, Recital and Noumenal Loom and she is a resident dj on Dublab Radio. She holds an MFA from California Institute of the Arts where she studied music composition.