Cultural Landscapes: Past, Present, and Future focuses on the histories of plants present in California, considering them as sites that mirror migration history and migrant stories. Each workshop in this three-part series offers a learning experience that takes participants off the computer screen and into connection with Southern California's cultural landscape by way of its botany. The workshops will combine active discussions, hands-on learning, and skill-sharing.
Artist and researcher Jenny Yurshansky will lead each workshop session in partnership with Evan Meyer (Theodore Payne Foundation; October 17), sociologist Pierrette Hondagneu-Sotelo (October 17) and invasive plant culinary specialist and naturalist Pascal Baudar (October 24), around the topics and history of connection through soil, plants, and community. Each session will involve an active session in which participants learn how to plant, maintain, and understand the symbiotic combination of food-based and medicinal plants embedded in the social history of California. The workshop will culminate with Yurshansky in a writing workshop session emphasizing personal narrative and embodiment (October 31).
This workshop will be hosted partially through Zoom––participants will engage offline as well, but not together in person due to COVID-19 safety measures.
Each class may be taken individually ($75/class) or as part of a series ($150 for all three). Maximum participation of 20.
A limited number of partial and full scholarships will be made available for those individuals who cannot afford the full price. Scholarship applications from BIPOC and individuals from under-served communities are encouraged to apply and will be given preference. Please contact us at for further information.
Part 1: Connection through history, plants, and community
October 17, 2020 | 11am-2pm
Jenny Yurshansky, Pierrette Hondagneu-Sotelo, and Evan Meyer
Discussion, creating a plant pressing, learning from sages, and gardening session; planting, maintaining, and understanding a symbiotic combination of medicinal plants water, and soil.
Part 2: Connection through foraging, cooking, and wildcrafting
October 24, 2020 | 11am-2pm
Jenny Yurshansky and Pascal Baudar
Cooking webinar and discussion of identifications, histories, and food-based/medicinal uses of Blacklisted plants. What are "good survivors" and how do those plants impart those beneficial characteristics onto us?
Part 3: Connection through experiential attuned writing
October 31, 2020 | 11am-2pm
Jenny Yurshansky
Learn to write your own plant-centered narrative through drawing inspiration from the landscape around you, considering nature as a witness to the stories that came before and will live long after you.
About the Workshop Leaders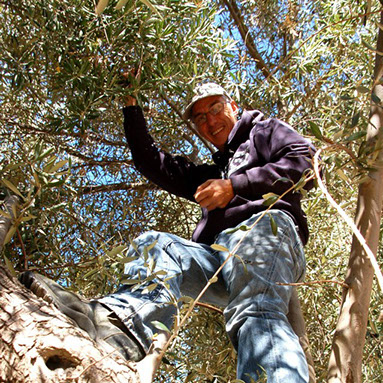 Pascal Baudar is a writer, naturalist, and self-styled "culinary alchemist" based in Los Angeles. His passion is the study of wild edibles and researching new culinary uses through ancient and traditional methods of food preservation as well as contemporary cooking techniques. In Los Angeles, we are surrounded by delicious and nutritious invasive plants such as mustards, perennial pepperweed, dandelion, chickweed, chervil, and countless others––yet, we have people who can not afford good food or stay hungry, and the city spends money to spray chemicals on these edible or medicinal plants. Done properly, educating people and creating an innovative cuisine around these plants can be an alternate solution which benefits both man and nature. Conscious wildcrafting can help the environment by removing non-native plants and sowing native plants to replace them. Presently, his wildcrafting is mostly done on private properties (over 2000 acres featuring different types of ecosystems) and often from his own native plant gardens.
From 2011 to 2014, his truly unique preserves, drinks and various wildcrafted condiments made their way into the kitchens of such star chefs as Ludo Lefebvre, Josiah Citrin, Ari Taymor, Michael Voltaggio, Chris Jacobson, Matthew Biancaniello (Eat Your Drinks) and Niki Nakayama (N/Naka restaurant) He has served as a wild food consultant for several TV shows including MasterChef and Top Chef Duels. He has been featured in numerous TV shows and publications, including Time magazine, the Los Angeles Times, L.A. Weekly, and the New York Times. In 2014, he was named one of the 25 most influential tastemakers in L.A. by Los Angeles magazine and in 2017 as offering one of the most innovative culinary classes. He also completed the Master Food Preserving/Food Safety Advisor program at the University of California in 2011. Pascal has written three books: The New Wildcrafted Cuisine, The Wildcrafting Brewer and Wildcrafted Fermentation, and is in progress on his fourth.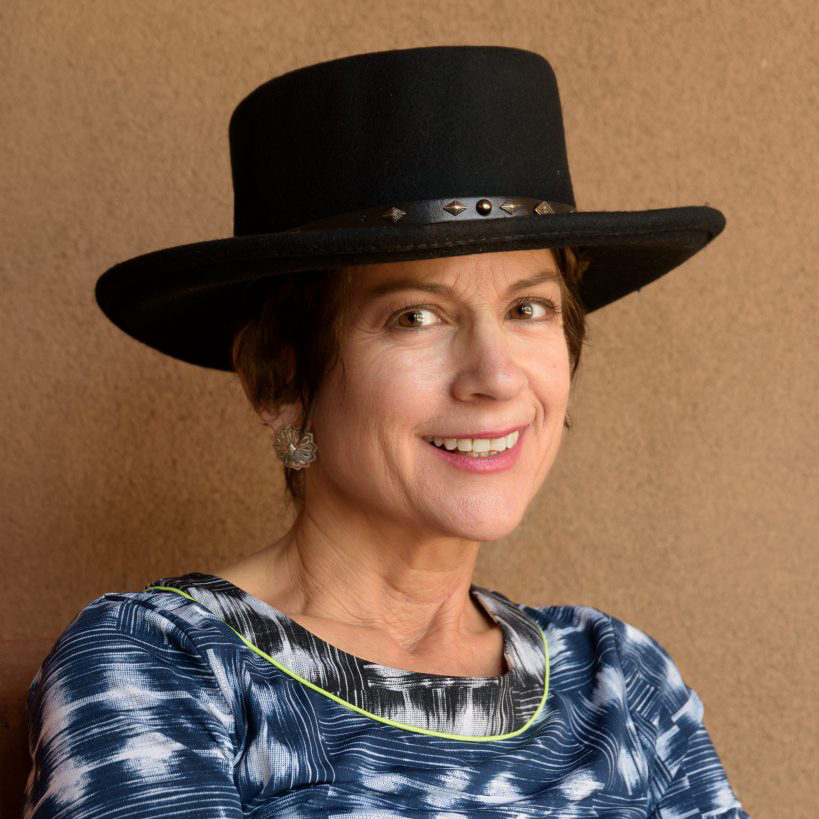 Pierrette Hondagneu-Sotelo is a sociologist at the University of Southern California whose research amplifies Latinx immigrants and the specific social processes they navigate in their workplaces, neighborhoods, homes, and families. Her work focuses on the textures of daily life and as expressed through interviews and ethnography, and situating those accounts into historical and macro-structural contexts. Hondagneu-Sotelo's work stems from her own life experiences as the daughter of immigrant parents originally from rural backgrounds in different countries, and her subsequent upbringing in a Catholic school in the Bay Area. She has studied at the University of California at San Diego and Berkeley, and spent some formative years in Mexico City and Chile. Her newest book, Paradise Transplanted: Migration and the Making of California Gardens (University of California Press 2014) tells the story of immigrants building, enjoying, and maintaining California's beautiful garden landscapes.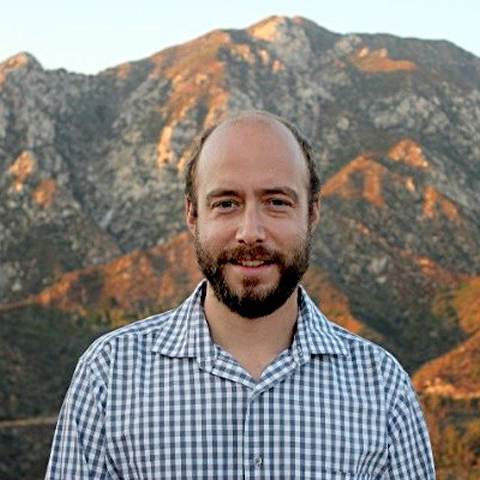 Evan Meyer is a botanist, horticulturist, and all-around plant lover who lives in Los Angeles, California. He is the Executive Director of the Theodore Payne Foundation for Wild Flowers & Native Plants an institution whose mission it is to educate the public about the role native plants play in the local ecology, their place in our gardens, and how everyone can take part in making Southern California more life-sustaining. Prior to this position, Evan was the director of the Mildred E. Mathias Botanical Garden, and managed the seed bank at Rancho Santa Ana Botanical Garden, focusing on conserving the endangered flora of California. During this time, he spent many days in the California wilderness, hunting for rare seeds. He has also written for the publication The Ethnobotanical Assembly (T.E.A.) about the urban jungle of Los Angeles focusing on the non-native/invasive plants and their role in the urban ecology. Specifically, he examines the complicated relationship between the cultural and natural worlds through the lens of the plants that grow wild in the streets of LA.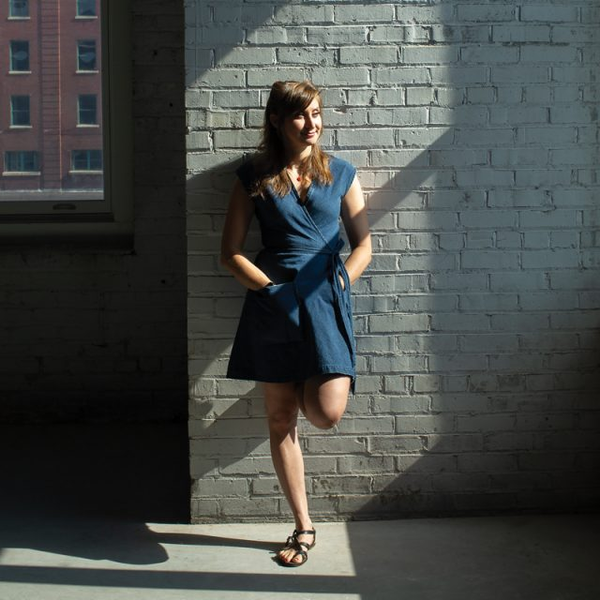 Jenny Yurshansky is an artist whose practice is deeply informed by being a refugee. Using material and critical parameters defined by a conceptual and research-based approach, she explores the trauma of displacement by interrogating notions of belonging and otherness through site, historical traces and social constructions, often formally manifested as absence, loss or erasure. Her work includes writing and working with a variety of materials such as cast, slumped, and found glass, charred steel, MDF manipulated to simulate antique display cases, embroidered textiles, hand-cut paper silhouettes of plants, laser etched granite and photographic installations.