Presented in conjunction with Julia Christensen: Upgrade Available
Presented online and this Fall/Winter at the Peter and Merle Mullin Gallery, ArtCenter College of Design
September 17 – December 20, 2020
Sit in on a conversation between Fulcrum Arts' AxS Incubator Resident Julia Christensen and programmer Tom Hall, moderated by artist, researcher, and educator Laetitia Sonami. These three artists––united in their investigations into sonic translation––will discuss what it means to engage the physical world in electronic music and art, with particular attention to Christensen's Tree of Life project.
This event will be held online through Zoom, free and open to all, regardless of location. Attendance is limited to 80. There will be a brief Q&A following the discussion.
This program is organized by Fulcrum Arts in partnership with the Alyce de Roulet Williamson Gallery at Art Center as part of the LASER (Leonardo Art Science Evening Rendezvous) Talks series. LASER Talks is an international program of evening gatherings that bring artists and scientists together for informal presentations and conversations, founded by Leonardo, a nonprofit organization that serves the global network of distinguished scholars, artists, scientists, researchers and thinkers, which focus on interdisciplinary work, creative output and innovation.
ABOUT UPGRADE AVAILABLE
For nearly a decade, artist Julia Christensen has studied how upgrade culture impacts institutional archives and operations, long-term scientific research and our personal lives. Julia Christensen: Upgrade Available follows the trajectory of Christensen's ongoing endeavors at the intersection of art and technology, from an e-waste processing plant in India to her meetings with scientists at NASA's Jet Propulsion Laboratory (JPL) to discuss concepts that transcend obsolescence. Featuring nearly fifty artworks from multiple series, the exhibition will debut works related to The Tree of Life, including concept photographs, drawings, and a model that enables visitors to listen to the live "song" of the tree. The Tree of Life was completed in dialogue with LACMA's Art + Technology Lab and JPL's Innovation Foundry. The exhibition is supported by the Pasadena Art Alliance, Creative Capital, Fulcrum Arts, and others.
ABOUT TREE OF LIFE
The Tree of Life is a project derived from a creative dialogue between artist Julia Christensen and scientists at the Jet Propulsion Lab's Innovation Foundry. The project began when Christensen met JPL scientist Dr. Anthony Freeman through her fellowship at the Los Angeles County Museum of Art's Art + Tech Lab. Dr. Freeman was involved in a series of studies with JPL's A-Team developing a spacecraft concept that faces the challenge of obsolescence during its own operational lifetime: a spacecraft bound for Proxima b, an exo-planet in the Alpha Centauri star system, 4.2 light years away, over a multi-decade timeline. The group at JPL engaged Christensen's long-term creative research about obsolescence to expand their spacecraft concept into a project that tests the future-reaching capacity of technological design. The Tree of Life, which grew out of these studies, is a terrestrial communication system that uses living trees to expand a ground station into an earthly mega-antenna, which could potentially make contact with space-bound vehicles for centuries. More
ABOUT THE PANELISTS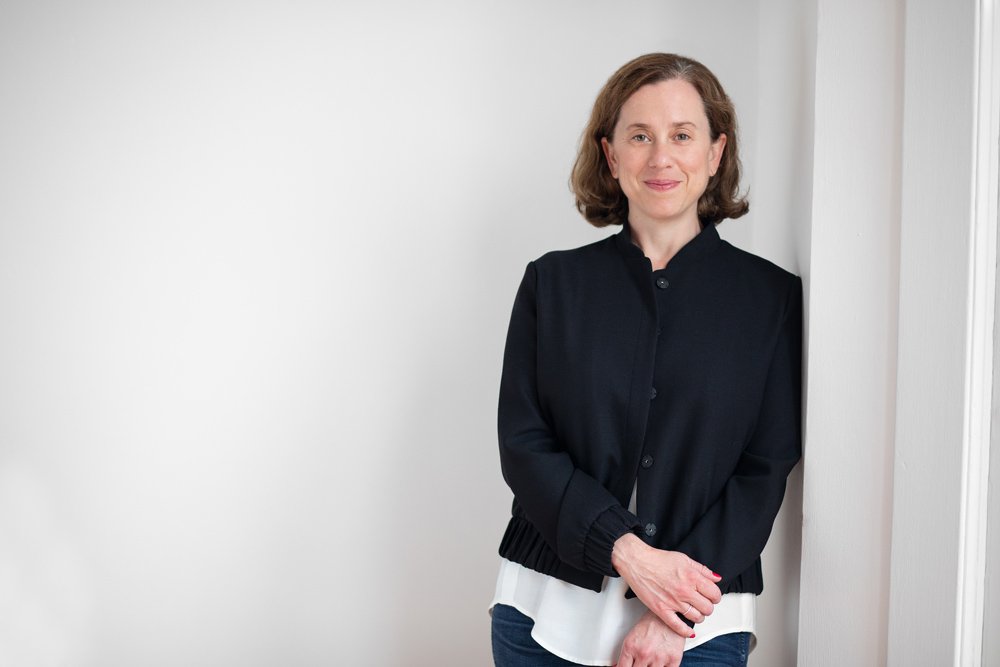 Julia Christensen (b. 1976, St. Louis) is a multidisciplinary artist who explores systems of technology, consumerism, landscape, and obsolescence. Her work has been exhibited internationally, at venues such as the Carnegie Museum of Art, Pittsburgh; Shrine Empire Gallery, New Delhi, India; Eyebeam, New York; Los Angeles County Museum of Art, Los Angeles; Ronald Feldman Fine Arts, New York; Pori Museum of Art, Pori, Finland; Contemporary Art Center, Thessaloniki, Greece; and the Walker Art Center, Minneapolis. The author of Big Box Reuse (MIT Press, 2008), she has also written for magazines including Cabinet, Orion, and Print. She is associate professor of integrated media and chair of the Studio Art department at Oberlin College, where she has additionally served on the faculties of the environmental studies program and the TIMARA department (Technology in Music and Related Arts) in the Oberlin Conservatory of Music. Christensen has received support from Creative Capital, Ohio Arts Council, New York State Council on the Arts, and Turbulence, and has had residencies at the MacDowell Colony, Wexner Center for the Arts Film/Video Studio, and the Experimental Television Center. In 2017, she was awarded the LACMA Art + Tech Lab fellowship, and in 2018, she was named a Guggenheim Fellow. juliachristensen.com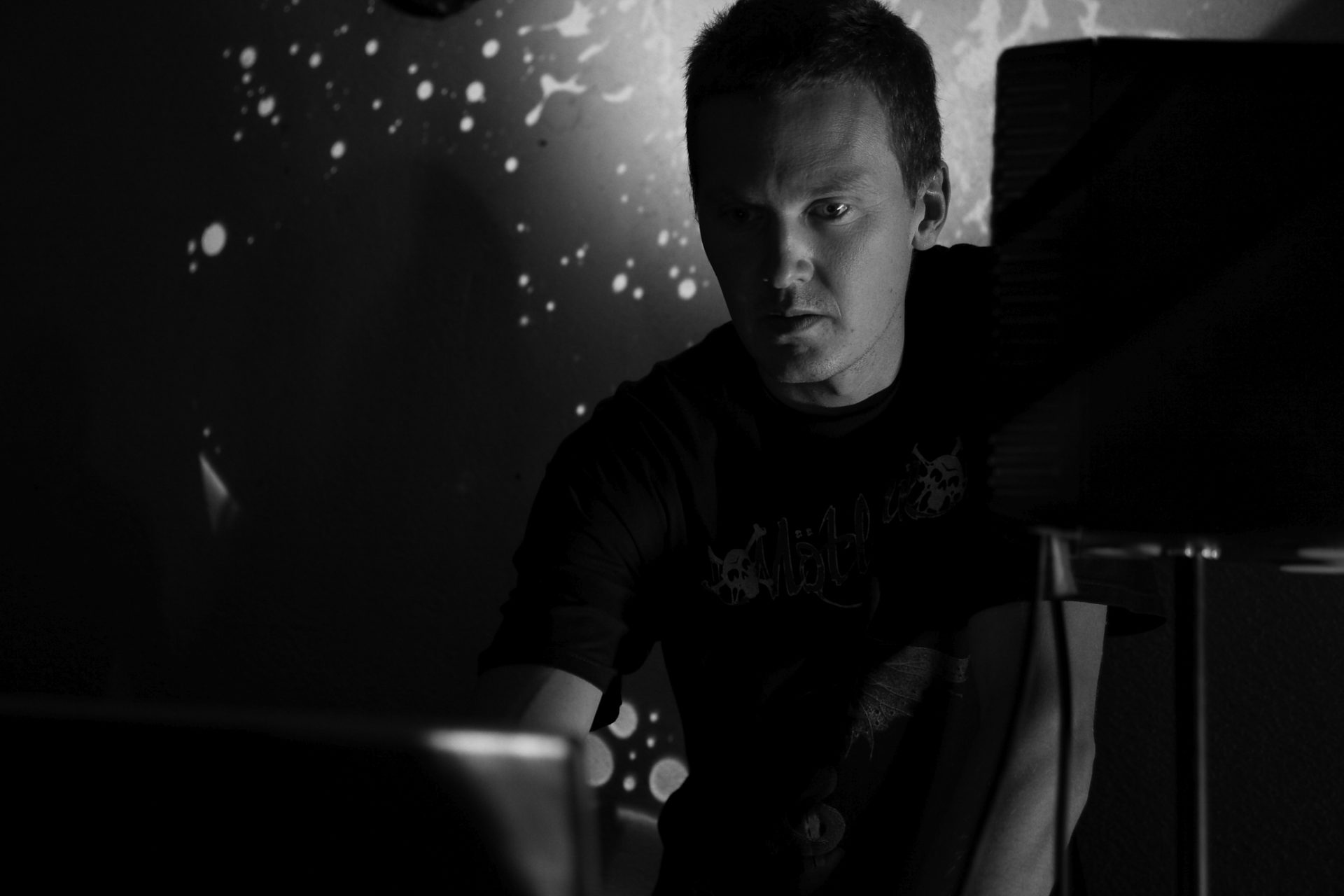 Tom Hall is an Australian audio/visual artist, residing in Los Angeles. Hall's practice is an ongoing exploration into peripheral space and time, inspired by environments and non-linearity found in the everyday. Using multiple approaches to recontextualize these spaces, Hall creates sound and imagery that accumulates in hybrid environments and temporal translations. These outcomes include found and computer programmed sound synthesis, reactive visual synthesis, and physical installation. Hall has released a number of recordings in the past two decades, along with exhibitions and live A/V tours worldwide.
tomhall.com.au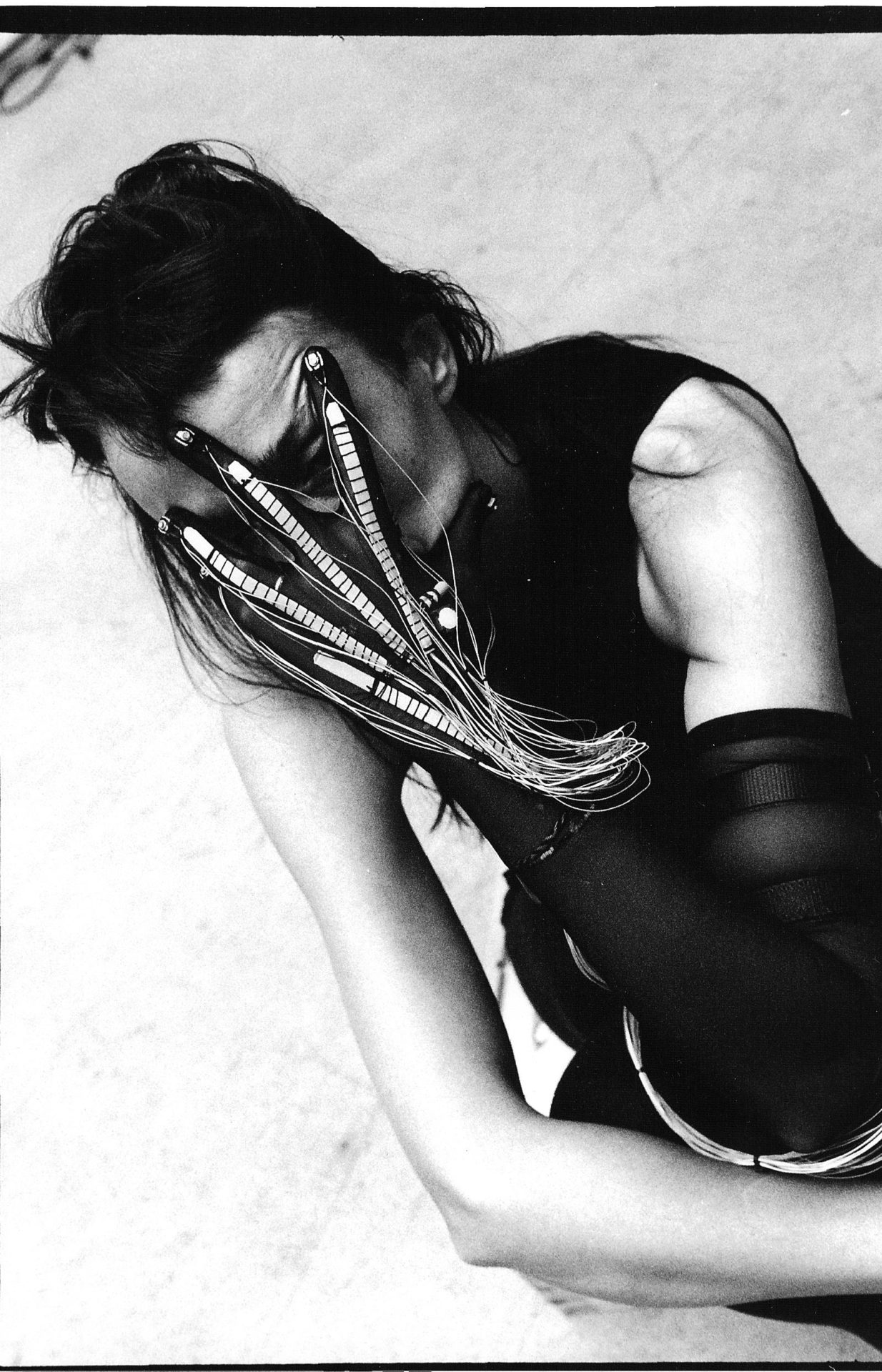 Laetitia Sonami is a sound artist, performer, and researcher. Her performances, live film collaborations, and sound installations focus on issues of presence and participation. She has devised new gestural controllers for performance and applies new technologies and appropriated media to achieve an expression of immediacy through sound, place, and objects. She is best known for her unique instrument, the elbow‐length lady's glove, which is fitted with an array of sensors that track the slightest motion of her hand and body. She currently performs with the Spring Spyre, her latest instrument based on the application of neural networks to real-time audio synthesis. She is now developing a new piece in collaboration with Paul DeMarinis and Sue-C for streaming in July. Sonami's awards include the Herb Alpert Awards in the Arts and the Foundation for Contemporary Performance Awards. She lives in Oakland, California and is a guest professor in the Music department at Mills College, CA and the Milton Avery MFA program at Bard College, NY.
sonami.net
More Information
Upgrade Available
The Tree of Life Project
Beyond the Physical: A Conversation between Julia Christensen & Tom Hall, moderated by Laetitia Sonami is made possible with the generous support of the National Endowment for the Arts